(S01E03) Previous Episode
Aired On 2020-06-01
After a dangerous confrontation with a member of the Injustice Society of America, Pat warns Courtney to back down from her attempts to go after them. But when she encounters what she believes to be a message from one of them, she urges Pat to help her. Meanwhile, Barbara makes strides at work, which impresses her new boss Jordan.
Next Episode (S01E04)
Airs On 2020-06-08
After realizing that she needs the extra help, Courtney sets out to recruit new members to the Justice Society of America – starting with Yolanda. Elsewhere, Pat's suspicion is piqued after a bizarre conversation with one of the town's residents.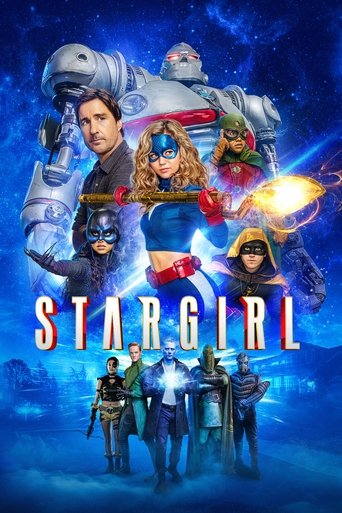 Courtney Whitmore, a smart, athletic and above all else kind girl, discovers her step-father has a secret; he used to be the sidekick to a superhero. "Borrowing" the long-lost hero's cosmic staff, she becomes the unlikely inspiration for an entirely new generation of superheroes.
Release Date:
2020-05-18
Seasons:
1
8/10
Country:

US

Language:

En

Runtime:

43